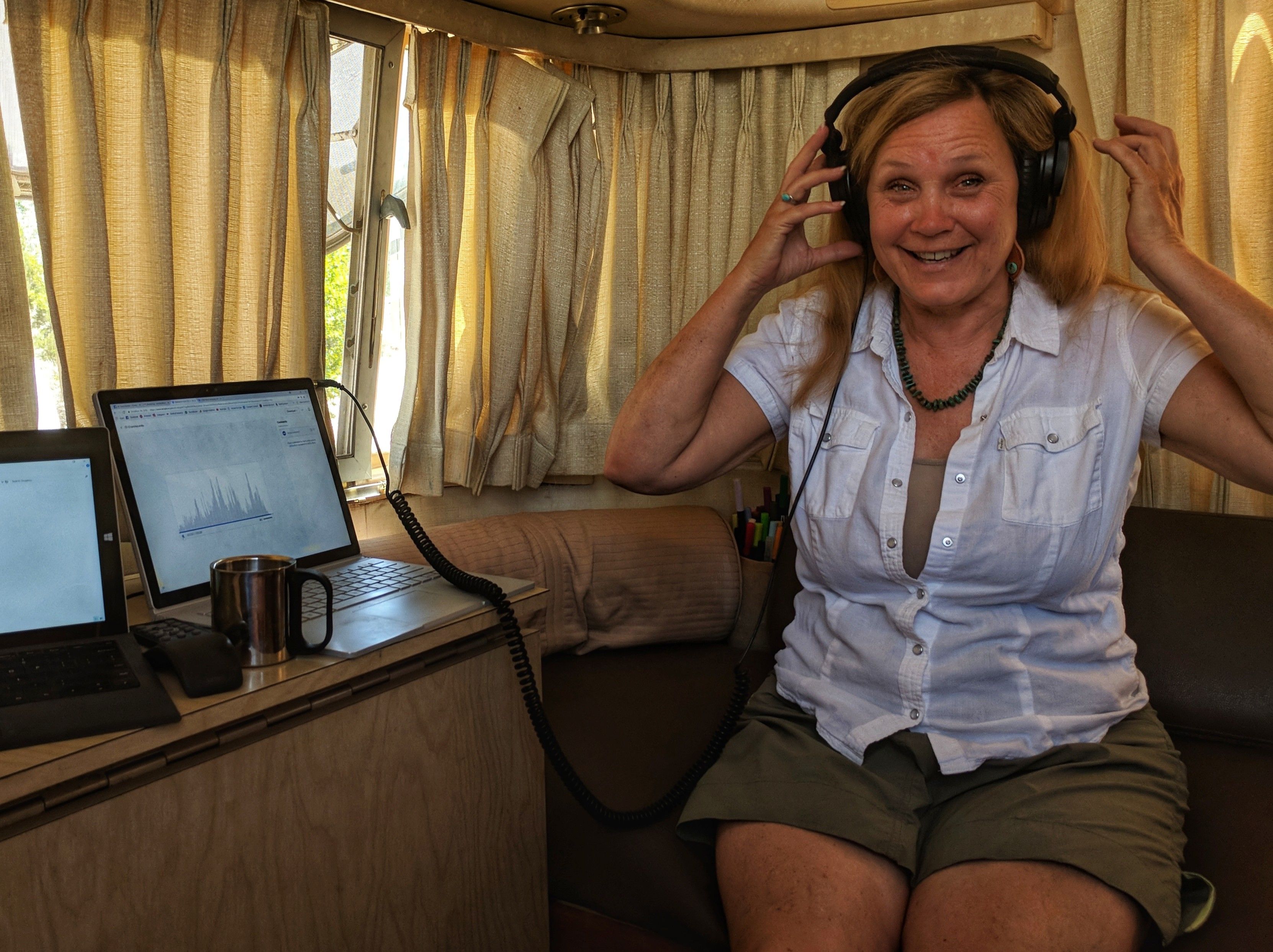 Wendy is listening to the songs from the CD Image of the next album.
The person mastering the songs, George, sent them to us. 
These are the actual images that will be sent to the CD manufacturer. 
This is where we are in the journey of getting a song to a CD: 
Write It 
Learn It 
Play It 
Record It 
Mix It 
Master It 
CD Image <<<  we're here 
CD Production 
CD 
Course you have to live thru stuff and then be hard wired in a weird enough way to have to write it in the first place.  If I didn't write it and tell my stories I'd be crazier than I am now. ?
One more Wendy, because she's not only talented, she's pretty...